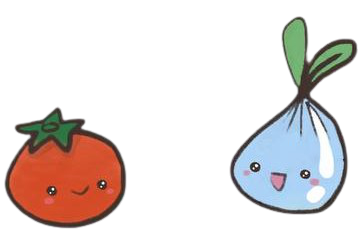 Hello, we're Tomy & Sprowt – the two main characters of indoorGreens to help you get started with your journey of growing your own food at home.
Check out our Grow Series for our hydroponics line. 
[10% OFF]
WELCOME SALE
growMe Hydroponics Set
+ Starter Bundle
[10% OFF]
WELCOME SALE
Hydroponics Accessories
Indoor Grow Box
THE MOST POPULAR HYDROPONICS KIT IN SINGAPORE​
growMe is an indoor-growing hydroponics kit that uses state-of-the-art hydroponics technology to grow various types of produce - herbs, vegetables fruits and more
Indoor Grow Box
Indoor gardening made easier with growMe
This soilless method of growing allows for fuss-free gardening, making it suitable for children too! growMe's sleek and compact design is small-space friendly, making it perfect for growing produce at home with your family.
Growing your own food at home with The Grow Series is super simple
See how to grow nutritious produce at home as easily as making your morning cup of coffee
Here are some ways to use the grow hydroponics series to benefit your household! 
With The Grow Series, you can grow a wide variety of produce at the comforts of your own home and the possibilities are endless. 
Or try out our carefully-curated seed bundles for endless fun-filled growing sessions with the family! 
Our line of hydroponics systems are carefully selected to ensure that you would only have the best growing experience for you and your family to enjoy!
ENJOY FREE LOCAL SHIPPING
with a minimum of $88 spent!
when you buy a kit from us!
We are open from Monday to Friday 10am – 6pm to answer your questions!
For any enquiries on our hydroponics systems and other Indoor Greens products in Singapore, kindly drop us an email at contact@ecoponics.com.sg / call +(+65) 8150 8866 or simply fill in the form below.
We'll get back to you as soon as we can!